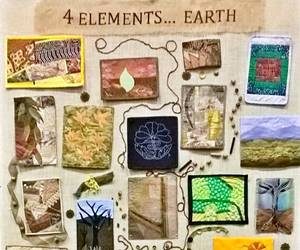 It seemed as if it would never happen, but finally the last weekend of July arrived, and Ps&Qs was a featured guild at Showcase.
read more
For those of you who have a stash of scraps and would like to put them to use in a collage, Susan Carlson has some great ideas for you. She calls it a "no rules" approach to collage.
read more
When I picked up this book, I felt I had found a kindred spirit in Shirley. I too, spent time in Japan looking down. The manhole covers in different countries provide a wealth of design potential.
read more